Patient Relations Office
The Patient Relations Officer assists patients and families in navigating the health care system to ensure quality care and good customer service.
We want to hear what you have to say so we can better understand what we're doing right and what we can do better. Please contact us with your feedback if you have:
Concerns about your care
Suggestions to improve health services
Compliments for staff, physicians or volunteers
If a problem arises that can't be resolved with your care providers, a patient and family can request that the Patient Relations Officer become involved to assist in getting questions answered and to ensure that patients and families' voices are heard and understood.
It is not necessary to await a problem prior to asking to speak with the Patient Relations Officer. Sometimes patients and families will feel that they need to speak to a third party about their concerns to find out what resources are available to them. Sometimes patients and families need to have someone to whom they can speak confidentially about matters.
Patient Relations files are kept separate from medical chart information and they are confidential files. The Patient Relations Officer is also involved with Critical Incidents declared within the hospital and the region, as a support person to the patient and family throughout the investigation and afterward.
The Patient Relations Officer has a direct reporting line to the COO of the hospital.
Please contact:
Patient Relations Officer
Grace Hospital
300 Booth Drive
Winnipeg, Manitoba R3J 3M7
204-837-0318
[email protected]
To find a patient please call 204-837-0111.
Patient & Family Advisory Council (PFAC)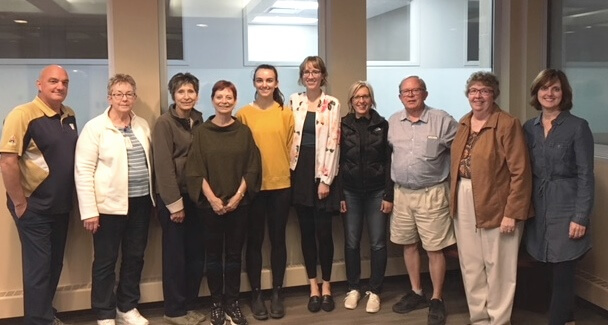 The Patient and Family Advisory Council is comprised of 10-12 community volunteer members who provide the patient and family voice on design, improvement and delivery of services to enhance the patient and family experience at the Grace Hospital.
PFAC members are available to offer the patient perspective through participation in activities such as process improvement projects and providing feedback on written materials, i.e. pamphlets or information sheets intended for patients/family members.
The PFAC meets regularly between September to June. The Patient Relations Officer chairs the meetings.