Food Services
*Until further notice, due to COVID-19 precautions and hospital visitor restrictions, Tim Hortons and Café Pearl are operating with reduced hours, serving only staff, designated visitors, and patients.
Café Pearl
Named after the Honourable Pearl McGonigal, C.M., O.M., Ms. McGonigal has devoted more than 40 years of volunteer service to the Grace, and has been instrumental in shaping the facility into the outstanding campus it has become today.
Location: On the first floor of Grace Hospital in the main lobby.
Hours of Operation:
– Weekdays: 9:30am to 6:30pm
– Weekends & Statutory Holidays: 10:30am to 1:30pm
The Café Pearl offers an extensive selection of hot and cold foods, satisfying both small and large appetites. Delicious daily specials are also offered.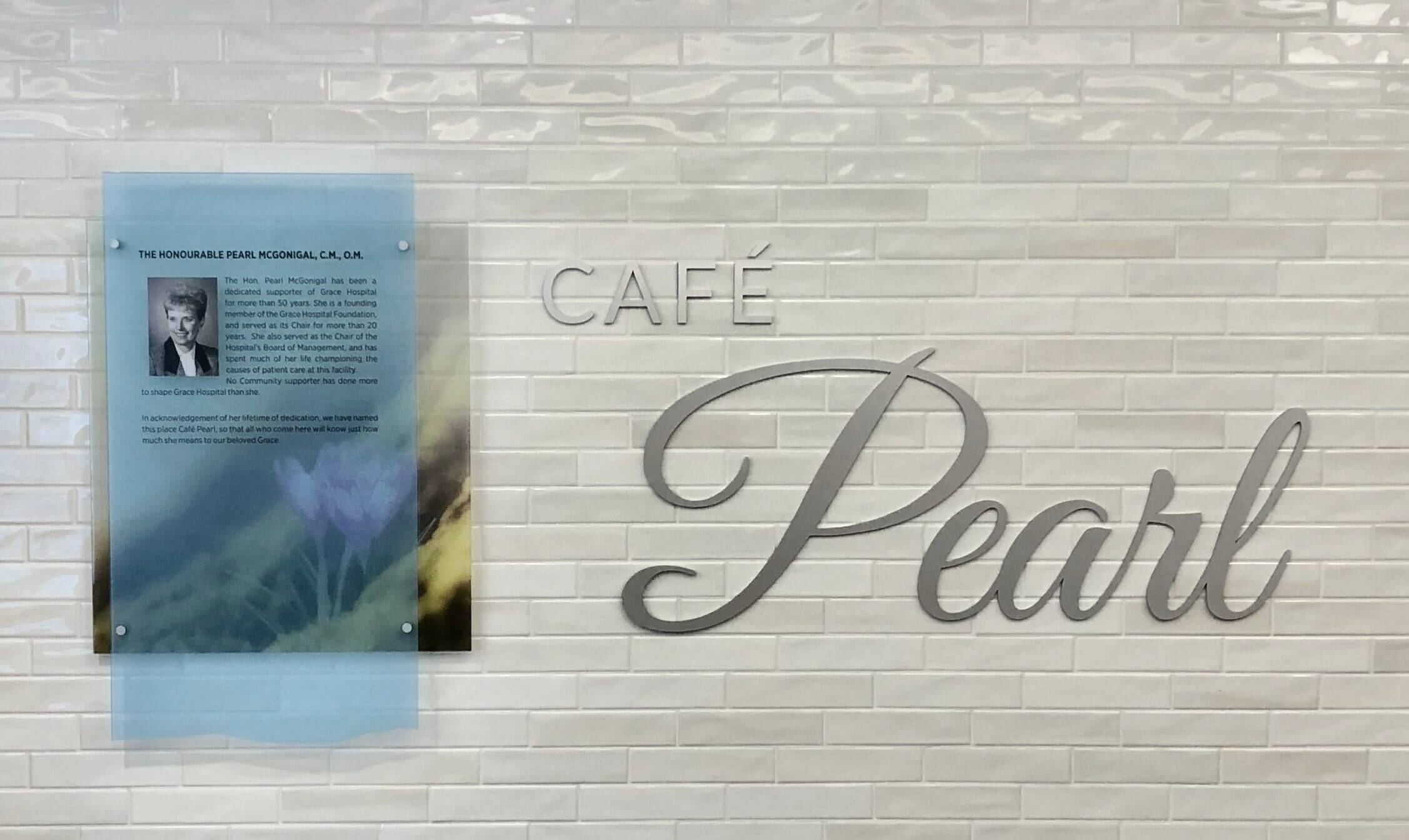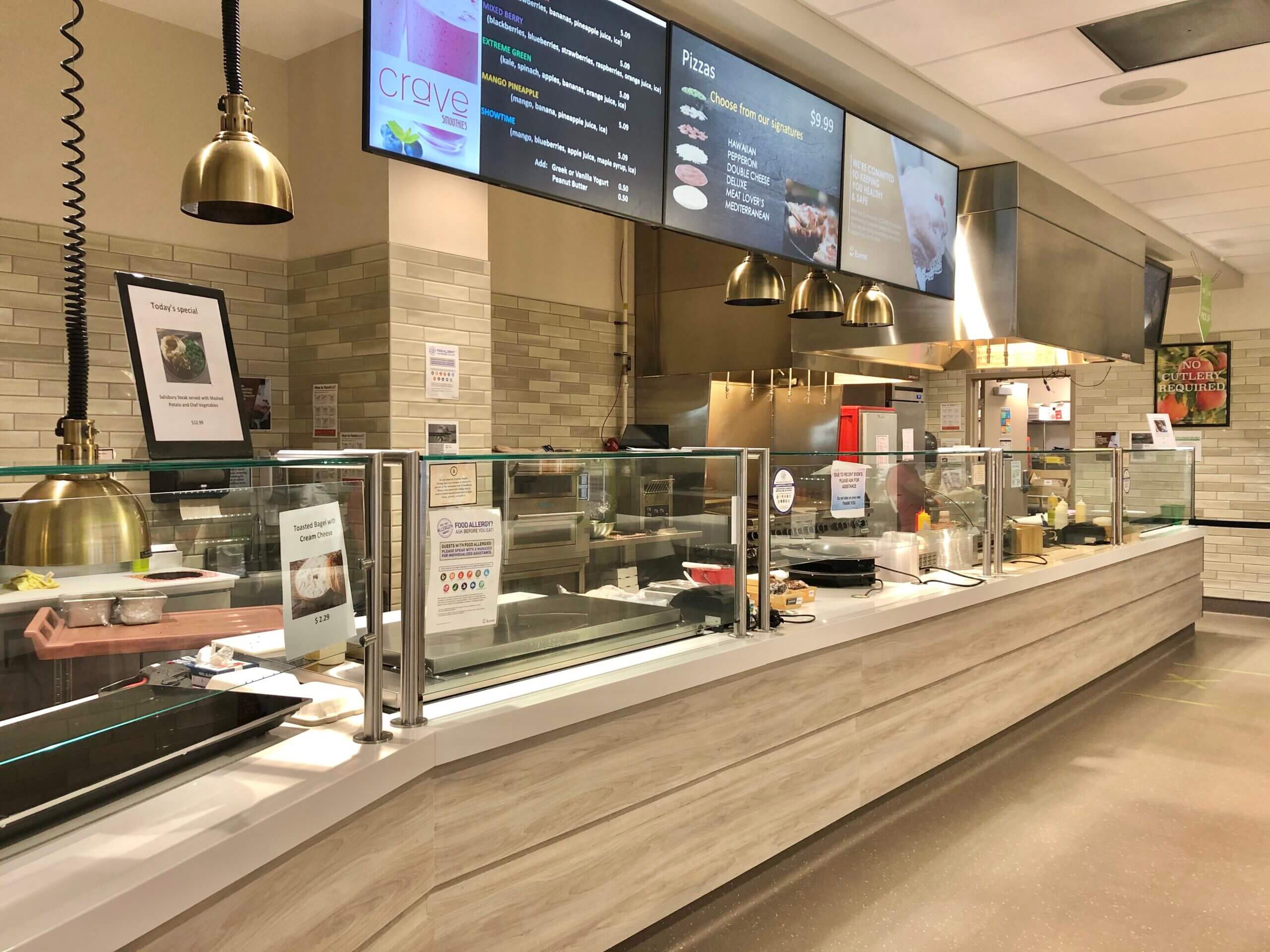 Tim Hortons
Tim Hortons is located in the main front lobby of Grace Hospital.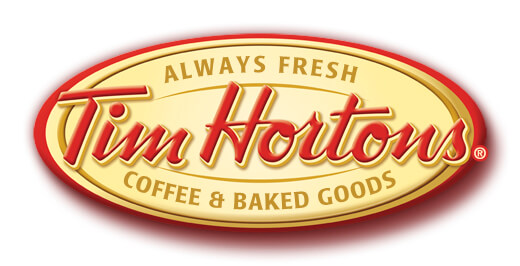 Hours of Operation:
– Daily: 7:00am to 8:00pm
Featuring:
Tim Hortons fresh coffee and beverages
All your favourite Tim Hortons donuts and pastries
Tim Hortons Breakfast Sandwiches and sides
Vending Machines
For your convenience, 24-hour vending machines are located:
In front of the public elevators on the ground floor;
Near the Emergency Department across from the Security office, and;
In the hallway across from the Grace Hospital Foundation office, near the main front entrance.