Shops & Other Services
CURBSIDE PICKUP
If you require any items from the Gift Shop, please phone: 204-837-0101 and leave a message. You will receive a call by the end of the day.
Curbside pickup is available Monday – Friday 9am – 4pm.
---
*Grace Hospital Gift Shop now open. Operating hours are Monday – Friday 9 am – 4 pm and Saturday 11 am – 3 pm
The Grace Hospital Gift Shop is located in the front hallway between the new seating area and the Emergency Department, and offers a wide variety of products for visitors, patients, and staff:
Seasonal women's clothing (change room available), accessories (purses, gloves, scarves, etc.), and jewelry
Lottery
Seasonal giftware
Greeting cards
Silk Floral Arrangements
Custom-made gift baskets
Medical items
Sundry items (i.e. toothpaste, toothbrush, brush, comb, hand lotion, lip balm, shampoo & conditioner, tissues, nail clippers, and other personal items)
Assortments of snacks (candy, chips, chocolate bars) and refreshments
Mordens' chocolates and nuts
Cell phone accessories including headphones and chargers
AAA Batteries
Canadian, American and international stamps (single or sheet)
And more!
Free Gift Shop Order-by-Phone and Delivery Service: The Grace Gift Shop offers delivery of any gift shop item directly to patient rooms. Arrangements and purchases can be made over the phone (204-837-0101). This convenient option is ideal when family and friends cannot deliver items or visit hospital patients.
Visit regularly to catch new items and various in-store specials!
Hours of Operation:
Weekdays: 9:00 am to 4:00 pm
Saturdays: 11:00 am – 3:00 pm
Sundays: Closed
Phone: 204-837-0101
All proceeds from the Gift Shop support patient care enhancements at Grace Hospital.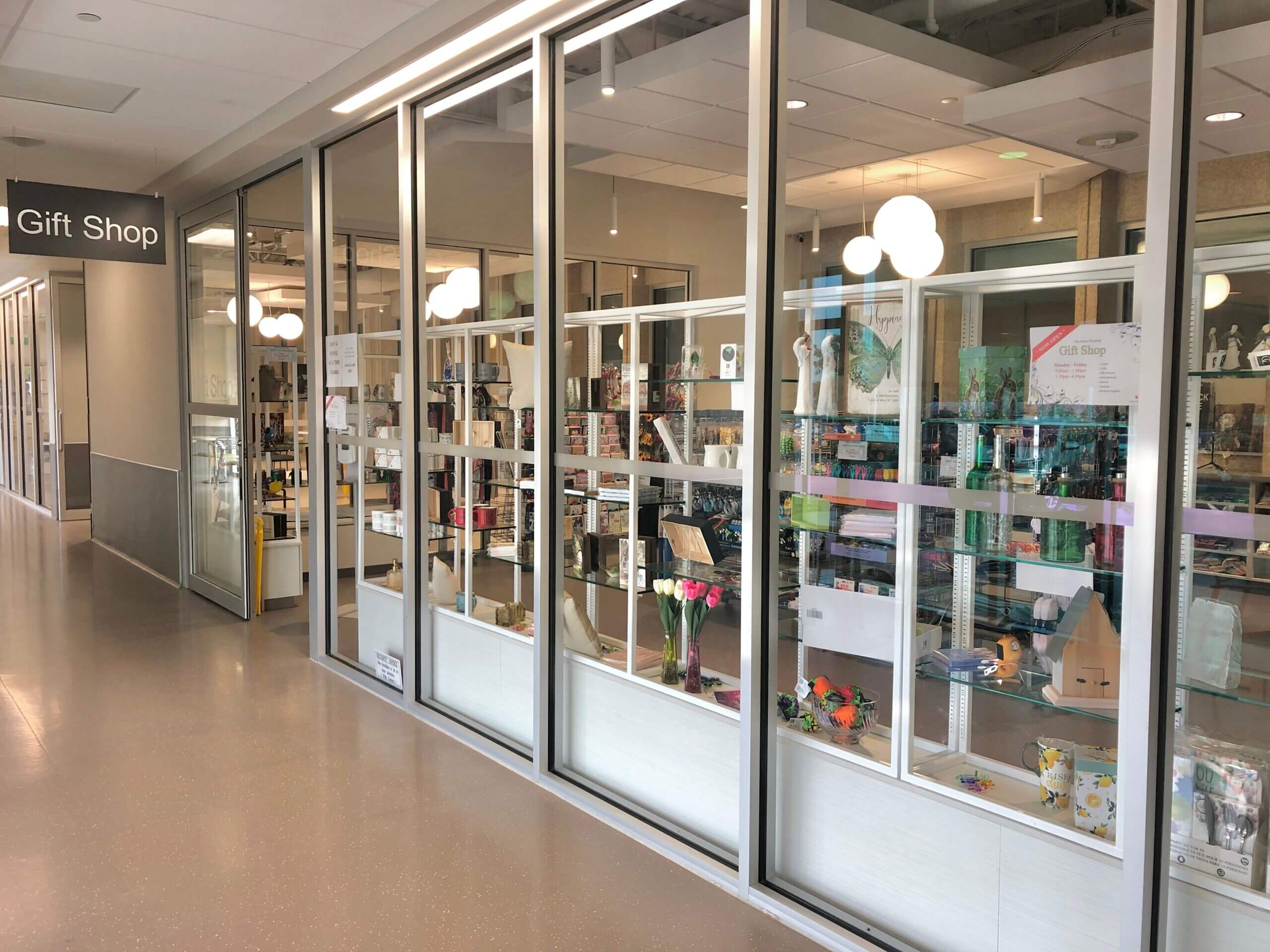 Automated Bank Machine
An automated bank machine is located on the main floor in the main lobby and is accessible 24 hours a day.
Canada Post Mail Box
A mail box is available for your convenience 24 hours a day, and is located inside the door of the main front entrance.
Library
Library services for Grace Hospital are now provided by the WRHA Virtual Library.
Visit the WRHA Virtual Library online or call 204-789-3836 or email at [email protected].